The 13th China International Derivatives Forum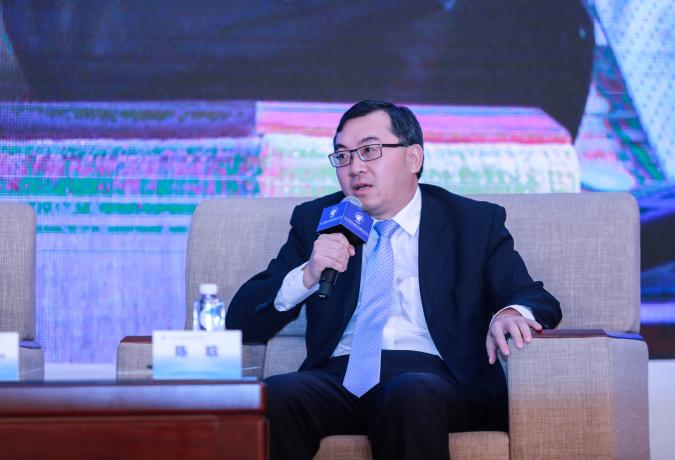 From December 1-3, 2017, CEINEX participated in the 13th China (Shenzhen) International Derivatives Forum that was co-hosted by China Futures Association and Shenzhen Municipal Government. The Forum focused on the theme of "Openness, Integration, Service for a Win-Win Future – The Transformation & Development of The Futures and Derivatives Industry in a New Era". Mr. FANG Xinghai, vice chairman of China Securities Regulatory Commission and Mr. AI Xuefeng, vice mayor of Shenzhen Municipality attended the conference. Mr. WANG Mingwei, president of China Futures Association, presided over the conference. Over 1,400 domestic and foreign experts and scholars of financial derivatives industry as well as delegates from banks, securities, funds, futures institutes, listed companies and other agencies participated in the meeting.
In the opening speech, Mr. FANG Xinghai, vice chairman of CSRC said that the futures market plays an important role in the process of optimizing and upgrading of the service industry. It is necessary to improve the quality and efficiency of the market operation and make unremitting efforts to build an efficient futures market. Totally, four aspects of work should be focused on: first, insisting on market demand orientation and continuously perfecting variety system of futures market; second, strengthening market supervision and innovation of trading mechanism; third, accelerating the formation of a new pattern of comprehensive opening up; fourth, futures business institutes should restructure and develop themselves to serve the optimization and upgrade of the real economy. In his speech, he particularly emphasized on supporting CEINEX to diversify its product line and to supply international investors with China related capital risk management tools.
Dr. CHEN Han, Co-CEO of CEINEX, was invited to attend sub-forums on December 2, including "International Exchange Executives Forum" in the morning and the "Opening-up & International Cooperation Forum" in the afternoon.
In the panel discussion of "International Exchange Executives Forum", Dr. CHEN Han introduced the establishment background, strategic positioning, operation conditions and the development plan of CEINEX. CHEN Han said CEINEX's mission is to become the centre of trading, pricing, risk management and asset allocation in Europe for China and RMB-related financial products. As in the developed market found bridgehead, outpost and testing ground by securities and futures markets of China, the development of CEINEX is not isolated, but synergistic with the development of the domestic securities and futures markets. CEINEX focuses itself on both spot- and futures business development and builds a platform for cross-border investment and financing in Europe. At this stage, the focus of work is to promote outstanding Chinese manufacturing enterprises to go to Europe and issue D shares on the platform of CEINEX.
In the "Opening up and International Cooperation forum " in the afternoon of 2nd December, Dr. CHEN Han shared his opinions on topics such as the internationalization of futures institutes and the regulatory trend of European financial markets.
Moderator: Thank you all. The next topic is the internationalization of futures business institutes, mainly represented by futures companies. I would like to ask the first question to CEINEX's Co-CEO Dr. Chen Han. As we all know, the regulation of the entire European financial market will be strengthened from 2018. What opportunities and challenges would futures companies face after they enter into the European market? Dr. Chen, would you please give these financial intermediaries some advice for the development in Europe?
[Market regulation: From one-way learning to mutual learning]
Dr. CHEN: MiFID II will come into effect starting from January 3rd, 2018. This is a measure taken by the EU to step up its supervision of financial markets after the financial crisis. It is a very hot topic recently. In fact, financial institutions around the world, including those who are sitting here today and have already established futures agencies, securities agencies or banks branches in Europe, currently mainly in London, must face MIFID II directly. GF Financial Markets (UK) Limited, for instance, is doing preparation for dealing with MIFID II. The markets worry that regulatory oversight will increase operating costs and affect market liquidity, which should exist objectively. On the one hand, I feel that China should learn regulation and laws from other countries; on the other hand, after experienced the financial crisis, EU introduced the revision of MiFID - MiFID II. I discovered that some rules from MiFID II reflect that developed countries have instead studied some regulatory measures and rules designed by China, which was signed base on a high credit risk environment such as the penetrating supervision of China's futures market. The MiFID II requires financial institutions to implement penetrating information records for their clients so that regulators can see who your customers are. This is a convergence of regulations among different countries. In the course of market liberalization, China used to learn more from the developed markets, but now we learn from each other after more and more Chinese companies and financial institutions went global. Interestingly, international markets now are following some Chinese practices that were not understood and accepted by them before.
[Futures business institutes should provide clients with comprehensive financial services for their internationalized development]
Dr. CHEN: a relevant topic: under the opening-up background, how should futures institutes develop the international business? I have worked for two years at CEINEX. Especially in this year, I have a very deep feeling that the biggest problem faced by Chinese companies after going global is serious lag of financial service provided to them. Today we are discussing derivatives. The service of derivatives related risk management is also an important component of financial service. "One Belt, One Road" initiative is a new blueprint for globalization in the new era. More and more Chinese companies are going out under this new blueprint. Over past 30 years of reforming and opening up, we have built up production technology and capacity to help the world, especially to help some underdeveloped areas to strengthen their infrastructure construction. What kinds of risks will corporate clients of our futures companies face after they go global one after another? On the one hand, they must face the currency exchange risk; on the other hand, there is risk of price fluctuations of raw materials.
In fact, China has become the largest trading nation in the world. The impact on prices of bulk commodities behind the trading is also a manifestation of the competitiveness of a country. China, as one of the few countries in the world that are not only commodity producing countries, but also commodity consuming countries, needs to have a bigger voice in pricing and influencing of bulk commodities. Globalization and internationalization belong to natural characters of commodities. Regarding the pricing of commodity futures, we must open the door and invite everyone to join in, so that the prices is really international influential.
On the one hand, for how to introduce European investors into China's onshore commodity futures market through China's futures institutions, there are many new opportunities. and we called this "inviting in". On the other hand, we called "going out", now our futures institutions are going out of the mainland, to Hong Kong, to Singapore, to Chicago, and to Britain. Due to Brexit, there exist the risk of losing EU financial passports. Accordingly, our Chinese financial institutions must make more consideration about their Lay-out in Europe and make the correspondingly structural adjustment.
[Qualities of international talents]
Moderator: The development of enterprises is inseparable from the talent. Regarding the international talent, what kinds of qualities should they have?
Dr. CHEN: Firstly, open mind and broad vision. Secondly, the ability of continuous learning. Thirdly, cross-cultural communication skills and adaptability. Last but not least, self-confidence for our Chinese culture.
Moderator Mr. Eugene Zheng: Dr. CHEN Han, China Europe International Exchange (CEINEX) is an example of the internationalization of our futures market. What are strategic aims and plans of CEINEX?
[Mission and Vision of CEINEX]
Dr. CHEN: Thank you. Two years ago, following the pace of China's opening up, the Shanghai Stock Exchange and China Financial Futures Exchange crossed over to Frankfurt to jointly establish a new capital platform - CEINEX with Deutsche Börse Group. As a strategic platform for financial cooperation between China and Germany, the mission of CEINEX is supporting to connect "Made in China 2025" with German "Industry 4.0", supporting to supply the financial services to infrastructure construction along "One Belt, One Road" regions, supporting the real economic cooperation between China and Europe and supporting the globalization of RMB. Our vision and aims are to build a center of trading, pricing, risk management and asset allocation for China and RMB -related financial products in Europe.
[Serve the market opening up strategies]
After nearly 40 years rapid development, China has created an economic miracle in human's history. With the economic development, our financial market has also made great strides. At present, the size of China's stock market ranks second in the world and the size of the Chinese bond market ranks third in the world. Our commodity futures and financial derivative markets have also gained increasing influence worldwide. In terms of stocks, the introduction of the Shanghai-Hong Kong Stock Connect and the Shenzhen-Hong Kong Stock Connect have effectively promoted the opening up of China's capital markets. In 2016, MSCI decided to include China's A-shares into its emerging market indices. International investors have begun to practically increase their holding of China's A-share assets. Under this background, the current demand for A-share related risk management is increasing strongly. However, at present, the accessibility for international investors to the Chinese domestic stock index derivative market is still restricted. Nowadays, only QFII is allowed to access into the market according to the policy. Temporarily International investors who through market connect mechanism invest in A share market, are not yet allowed to participate in the domestic stock index derivatives market and use the stock index derivatives. ETF options of the Shanghai Stock Exchange which are developing gradually, also belong to domestic derivative instruments for managing A shares' risk. However, due to their limited openness, international investors cannot use them. In the bond market, agency banks and bond-connect mechanism opened in this year are two parallel ways of opening up of Chinese bond market. They both bring opportunities for the development and opening up of exchange-traded derivatives and OTC derivatives. Regarding commodities, China's commodity futures' size has become more and more large and their influence has become more and more strong. Unlike stocks, bonds and currencies, which have a localized nature, commodities are inherently global and international. China has been developing the commodity futures market for nearly 30 years. Today President Fang has also talked about continuing to strengthen opening up of the market, to further enhance the impact and pricing ability of China's commodity futures market.
Under this background, as in the developed market found bridgehead, outpost and testing ground by China's securities and futures markets, the development of CEINEX is not isolated, but synergistic with the development of the domestic securities and futures markets. Under the background of opening-up , CEINEX has tried to introduce the first CSI 300 ETF future in spring of 2016 to meet the market demand. In the next step, we will continue to coordinate domestic and foreign policies. Chairman Fang has just in his speech expressed the support to CEINEX for enriching CEINEX's product lines and for providing overseas investors with China-related capital risk management tools. In the future, CEINEX will assist the opening up of the domestic market, promote the connectivity between the European market and the domestic market, introduce related risk management instruments in various ways, serve international investors and support the further opening up of Chinese domestic capital market.
[Focus both on spot and derivative market, establishment of a platform for cross-broad investment and financing in Europe]
In opinions of many Chinese friends and colleagues, the mission of CEINEX is merely to establish a derivative market in Europe. In fact, CEINEX focus both on the spot market and derivative market equally. In addition to futures and derivatives, CEINEX will establish a platform for cross-border investment and financing in Europe. Currently, we have ETF products and bond products for trading. Two weeks ago, China Development Bank successfully issued the first Green Silk Road bond in the international market and listed it on CEINEX platform. Our current priority is promoting outstanding Chinese manufacturing enterprises to issue D-shares on CEINEX platform (D refers to Germany). We help Chinese outstanding manufacturing enterprises to go outside, go into Europe and go global. At the same time, we will assist the implementation of international strategy under "One Belt, One Road" initiative and help enterprises to achieve their globalized layout: firstly, we serve the overseas financing needs of Chinese enterprises; secondly, Chinese enterprises urgently need to promote their brand image for the international development which is more important than financing. With the help of CEINEX's platform, the purpose could be well-served; thirdly, basing in Germany even in Europe, where the complete and developed manufacturing industrial cluster was established, helps our outstanding Chinese manufacturing enterprises to gain international trust and to facilitate future international cooperation and cross-border mergers and acquisitions. Thank you!